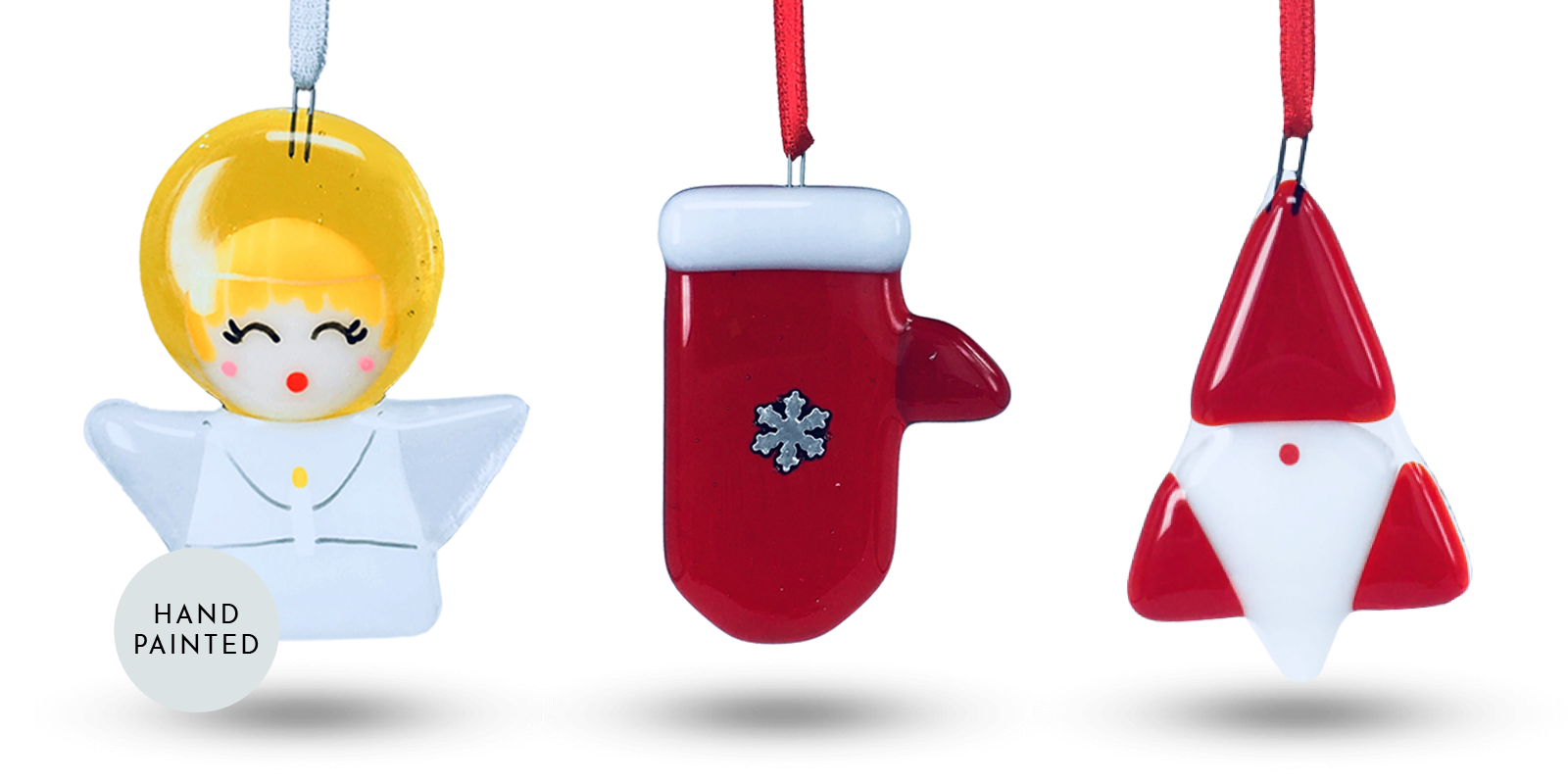 Christmas Box 22
---
€39
In stock
Please note
Photos are only guidelines as each piece is handmade and therefore unique
Specifications
Angel: Size 5 x 6 x 0.6 cm
Color: Transparent yellow. Solid white and light peach. Transparent wings.
Mitten: Size 5.5 x 3.9 x 0.6 cm
Gnome: Size 3.9 x 6.5 x 0.6 cm
Color: Red transparent and solid white.
Material: Glass
Produced: Handmade and hand painted in Copenhagen, Denmark.
---